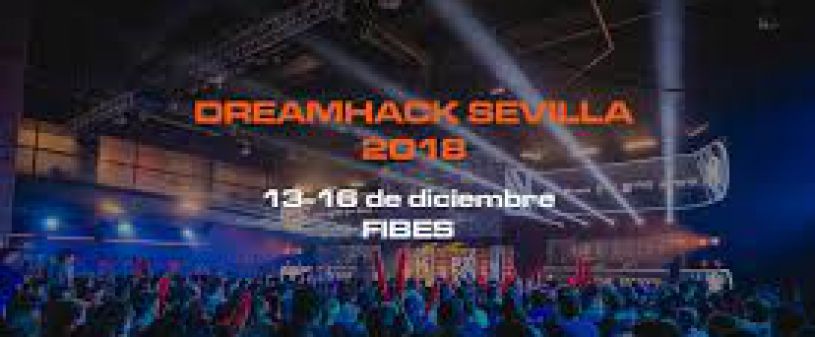 DreamHack Seville
The Fibes Congress and Exhibition Center will host DreamHack Seville from December 13 to 16, 2018.
DreamHack Seville is the eSports festival, where we will enjoy electronic sports competitions, broadcast live on television and internet in six different languages. It is expected that 3,000 professional players from 25 different countries will participate and receive about 40,000 visits during the three days of the event.
DreamHack Seville 2018 will be held in Fibes
DreamHack was created in 1994, and since 2010 it has been held every year in Spain, but always based in Valencia. It was in 2018 that DreamHack incorporated Seville as a platform for the celebration of eSports, along with other great capitals from around the world such as Tours, Denver or Atlanta.
With the celebration of DreamHack in Seville, it is intended to combat seasonality in the city, attract new congresses and fairs of great magnitude, and a type of tourism with greater purchasing power that reports higher revenues. In addition, this will help the international image of Seville and attract new investments.
Importance of eSports in the entertainment sector
The eSports are becoming increasingly important in the entertainment sector, in fact, in 2017 increased revenues by 41.3 percent more than in 2016, and as for the audience, it is expected to increase the followers of 191 million that currently exist to 286 million that can be reached in 2020.
During the celebration of DreamHack, Fibes will offer a wide range of fun and entertainment activities. On the one hand, we will find the LAN Zone, a large space that will host thousands of fans who will live the event with many activities and tournaments through their computers and game consoles.
In the eSports area we will see great scenarios where professional competitions will be played from morning to night, and where fans can follow them live broadcast.
There will also be an exhibition area where visitors will enjoy the best of eSports, the latest developments in the gaming and technology sector, as well as contests, offers and discounts, and a restaurant area.
If you attend DreamHack Seville, we offer you the best rates and discounts on accommodation on our official website.