The Nutcracker in Seville
 The Palace of Exhibitions and Congresses of Seville, Fibes (Avenue Alcalde Luis Uruñuela, 1) will host next December 26 the brilliant 
spectacle of 
Tchaikovsky "The Nutcracker".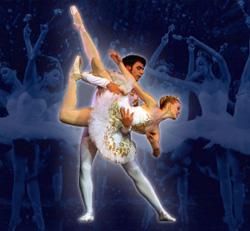 This show is a classic when Christmas comes. The characters, the music, the magic of its history, the costumes, the set design... All together transports both adults and children to another world of light and color.
 This great Christmas ballet is a Christmas spirit fable that tells the story of a lost childhood and the resulting impact of the clash between the reality of adults and the world of children's dreams. The characters come alive on Christmas night and drag the girl (
main protagonist)
 to live magical adventures . The young audience will be wrapped in a world of illusion and color hard to forget.
 With more than 40 dancers on stage, this spectacular production of the Slovak National Ballet captures the essence, 
the beauty of 
the story  and harmony, of the music of Tchaikovsky.
 Enjoy this great show on Dec. 26 at 8 pm. Book your
hotel close to Fibes
and enjoy our discounts. Get your ticket at the following link 
http://www.elcorteingles.es/tiendas_e/cda/Entradas/Home/0%2C5192%2CECI%2CFF.html
We request your permission to obtain statistical data on its navigation on this website, pursuant to Royal Decree-Law 13/2012. If you continue to browse we consider to accept the use of cookies. SPECIAL CANCELLATION POLICY FOR HOLY WEEK,APRIL FAIR /PRE-FAIR • Non-refundable Rate/ Sevilla Monumental: The 100% of the whole stay will be charged at any time after booking. 100% non-refundable amount. In case you modify, cancel or you do not show up, you will loose the 100% amount. • Flexible rate/ Sevilla Clásica: The 50% of the whole stay will be charged at any time after booking. Free modification or cancellation until 15 days before arrival date. In case of non presentation, late modification or cancellation, you will loose the 50% amount of the whole stay. NOTE: For Holy Week reservations including Good Thursday and Good Friday, a minimum stay of 4 nights will be required, and you must pay for all of them after booking.
OK
|
More information