Exhibition at the Museum of Fine Arts in Seville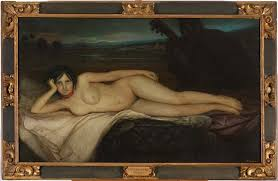 A new exhibition at the Museum of Fine Arts in Seville can be visited until next January 12th 2014. On this occasion, is an exhibition about Julio Romero de Torres, one of the most important artists of the Spanish historiography. "Between myth and tradition" analyzes the importance of the painter throughout his artistic career through chapters dedicated to the different topics of his production.
The artist's work is organized into different themes: luminism and social realism, portraits and symbols, allegories and poems and eroticism and sensuality. His influences come from the painters of the first Renaissance and thereby, he can evoke the importance that the image of Andalusia had in Spanish painting at the beginning of the twentieth century. Born in Cordoba in 1874, his passion for painting comes from his family. His father, Rafael Romero Barros was also a painter, like his brothers Henry and Rafael. To enjoy this exhibition, book our
hotel in Seville close to the Museum of Fine Arts
with the best prices.
We request your permission to obtain statistical data on its navigation on this website, pursuant to Royal Decree-Law 13/2012. If you continue to browse we consider to accept the use of cookies. SPECIAL CANCELLATION POLICY FOR HOLY WEEK,APRIL FAIR /PRE-FAIR • Non-refundable Rate/ Sevilla Monumental: The 100% of the whole stay will be charged at any time after booking. 100% non-refundable amount. In case you modify, cancel or you do not show up, you will loose the 100% amount. • Flexible rate/ Sevilla Clásica: The 50% of the whole stay will be charged at any time after booking. Free modification or cancellation until 15 days before arrival date. In case of non presentation, late modification or cancellation, you will loose the 50% amount of the whole stay. NOTE: For Holy Week reservations including Good Thursday and Good Friday, a minimum stay of 4 nights will be required, and you must pay for all of them after booking.
OK
|
More information