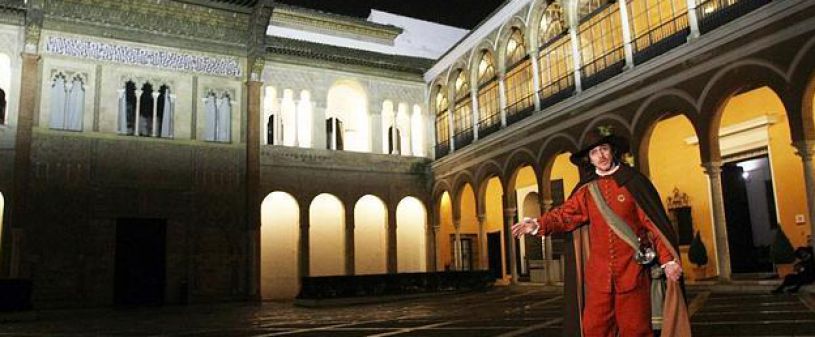 5 Monuments to visit during summer nights
During the summer, sightseeing in Seville can be a bit tedious. That's why in this post, we encourage you not to give up and come to town in the summer season. It is true that we do not have a beach, but you can enjoy the charm of the Sevillian nights with night activities.
Below we show you 5 places that you can do with a guided tour during the twilight.
5 monuments that you can visit at night during the summer months:
- Palacio de Dueñas: the last residence of the Duchess of Alba, today it can be visited by anyone who is curious about the interior of one of the most important palaces in the city of Seville.
- Casa Pilatos: this is the third consecutive year that this activity has been carried out in order to provide answers to various enigmas, such as, for example, where the Roman emperor Trajan rests.
Palacio de los Pinelo: you can visit this emblematic building with a guide under the moonlight. You will get to know the corners of this majestic building and the history of those who lived there.
- Real Alcázar: there are dramatised visits that take place inside the Royal Palace at night. Without a doubt, it is an original and different opportunity to learn about its history.
- Hospital de la caridad: place that witnessed the plague epidemic that hit the city of Seville. The chapel of its founder, the aristocratic and philanthropist Miguel de Mañara, is still there.
If you have not yet visited these monuments, take advantage of this time to contemplate them in a different environment or if you already knew them, do not miss this unique opportunity because it is worthwhile.
Take advantage of this opportunity and stay with us. You can book through our website www.adrianohotel.com or by calling 954 29 38 00 and ask for our prices.