Air Horizont will fly to Seville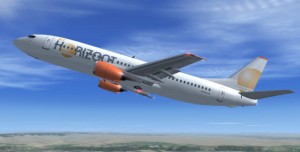 The company from the community of Aragon, Air Horizont will fly to Seville in May. The start of flights between Zaragoza and the capital of Andalusia is imminent, the presentation of this new airline in Seville was held in recent days.
New flights in Seville
With the arrival of summer will be launched the route from Zaragoza to Sevilla of the new company Air Horizont, which intends to unite these two cities on Friday and Sunday with flights round trip. The communities of La Rioja, Navarra and Zaragoza are favored with this new flight, since it not counted with airway communication, the new link between the two cities have attractive schedules and aims to develop a both tourist and commercial exchange with benefits for both geographical areas. The prices of tickets are now on sale and prices range from 39.00 euros on domestic flights and 59.00 euros for international connections.