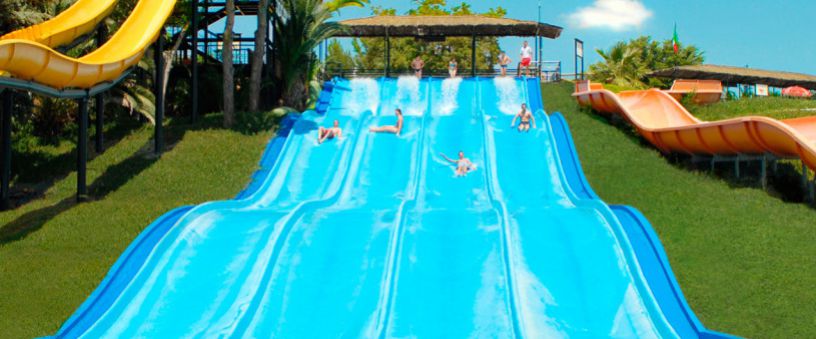 AQUOPOLIS AQUATIC PARK, SEVILLE
With the beginning of summer, Aquopolis Aquatic Park in Seville begins its summer season 2019. Aquopolis is located in Sevilla Este, Seville neighborhood located in the eastern part of the city.
The park has many attractions that are divided into three types:
-HIGH EMOTION: are the attractions where you can leave all your adrenaline. They are a total of 6.
-MODERATE: are attractions for all audiences. They are a total of 5.
-CHILDREN: are the attractions for children. They are a total of 2.
Most attractions have slides, either to slide yourself or with floats. And we can not forget about the big wave pool where you'll think you're on the beach.
The best part is that if you stay at Hotel Adriano and buy your ticket with us, you will have a discount of 30%.
Timetable: 12:00 to 20:00 (July and August)
12:00 to 19:00 (September)
To get there is very simple, you can do it by car or bus. The buses are line 22 that starts at the Prado de San Sebastián and line 27 at Ponce de León. For both buses you have to stop at Avda. De las Ciencias and on the parallel street, Avda. Del Deporte, you will find the Aquopolis.
Come and enjoy your summer in Seville!
M.F.A