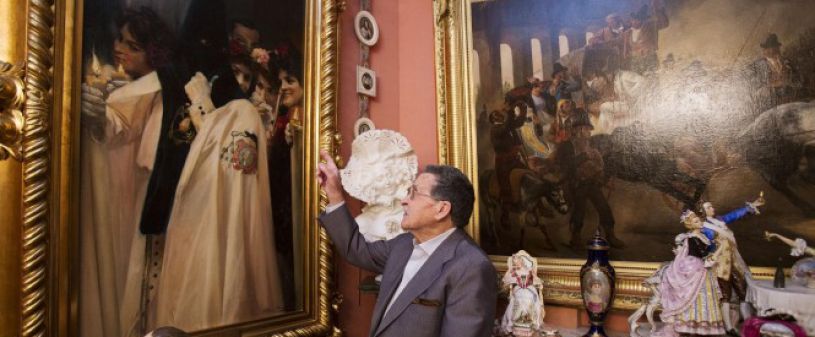 Bellver Museum in Seville
On October 11, the new Bellver Museum will open its doors at Casa Fabiola.
The Fabiola House
This classic Sevillian palace house will become the exhibition of the remarkable set of works of art among which the fabulous collection of Sevillian and Andalusian painting from the 19th and early 20th centuries stands out.
This house destined to host the Bellver Collection is in itself a museum because it is full of: azulejerías, polychromed wooden coffered ceilings, decorative paintings, stuccos, hydraulic floors and plaster friezes. Only the rooms on the ground and first floors will be open to the public, with the second floor for staff access to management, administration, storage and catering offices.
The property has an irregular layout that is distributed around a central courtyard. From the magnificent front of the house you can already see the nobility that awaits inside.
Bellver Museum
This new museum will have 13 exhibition rooms with more than a thousand pieces and works of art by the famous collector Mariano Bellver who has donated to the Seville City Council.
The location of the museum, in the historic center, will be ideal for foreigners as well as for the people of Seville. Surely they will raise the price of the entrance of the Real Alcázar to boost this new tourist attraction and that a part of that money is destined to pay for the purchase of the Fabiola House.
Do not miss it! Come to the museum and also enjoy our city. Book at Adriano Sevilla Hotel, best prices and discounts on our website.
V.M.C