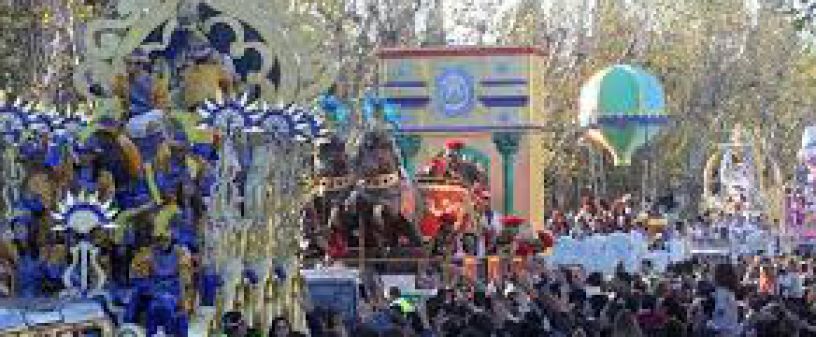 Three Kings Parade 2016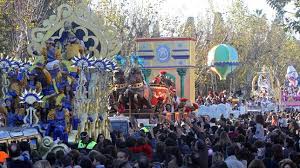 We are all looking forward to the arrival of the Three Kings Parade 2016 that roam the streets of Seville on January 5, 2016, organized by the Ateneo de Sevilla.
This year the King Melchor will be played by José Manuel García-Quílez, professor at the University of Seville and member of Montero Aramburu Lawyers, the character of King Gaspar will be Jose Ramon Estevez, from Estevez Wine Cellar, and King Baltasar will be the President of Sevilla Football Club, José Castro.
Three Kings Parade in Seville
The Three Kings Parade in Seville will begin its journey at 16:15 from the University of Seville, will continue for street Palos de la Frontera, Glorieta San Diego, Avenida El Cid, Plaza Don Juan de Austria, Menendez Pelayo, Recaredo, Maria Auxiliadora , Ronda Capuchinos, Muñoz León, Resolana (18h00), Feria, Correduría, Trajano, Duque de la Victoria Square, Plaza de la Campana (18h50), O'Donnell, Plaza de la Magdalena, San Pablo, Reyes Catolicos, Isabel II Bridge , Altozano Square, San Jacinto, Pagés del Corro, Genova, Plaza de Cuba (20h00), Asuncion Street, Virgen de Lujan, Glorieta de las Cigarreras, Los Remedios Bridge (20h30), Square of Marineros Voluntarios, Paseo de las Delicias, Avenida de Roma, Palos de la Frontera, entry at 22h00.