Collegium Vocale Gent in Seville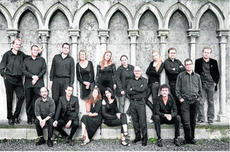 Collegium Vocale Gent will be responsible for finishing touch to the next edition of the Festival of ancient music in Seville (Femas), which will be held from 6 to 28 March in churches and theaters of the Andalusian capital. Founded and directed by Philippe Herreweghe, this prestigious Belgian Orchestra will act as end of such renowned festival in the Maestranza on March 28.
The Orchestra delighted attendees with the passion according to San Juan BWV 245 (first version of 1724) j. S. Bach is heard for the first time April 7, 1724, during the Holy week in Leipzig.
This concert is the only action confirmed by the Teatro de la Maestranza within the Festival of ancient music in Seville to date.