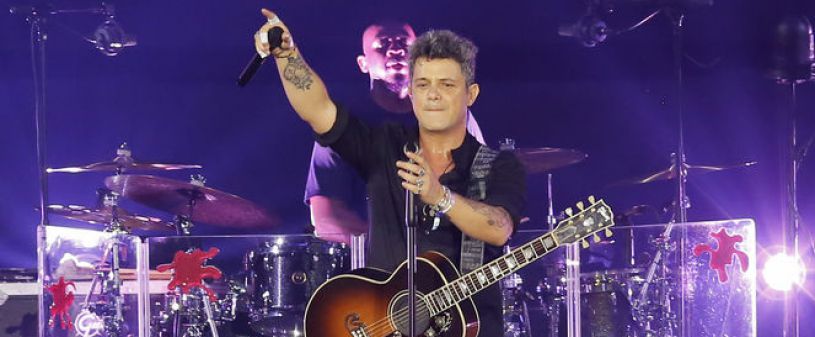 Concert by Alejandro Sanz in Seville 2019
The concert will be held on June 1, 2019 at the Benito Villamarín Stadium in Seville. In it he will present his twelfth studio album titled # ElDisco, which will be released in mid-2019. Although the first unpublished song called "I have nothing" has already been released, whose video clip already exceeds millions of visualizations and is the number one the lists of trends in several countries.
Undoubtedly, the most anticipated event of the year for the followers of the artist, which is classified as one of the most important in the history of Spain. He has sold over 25 million records worldwide and has won 20 Latin Grammys and 3 American Grammys.
#The compact disc
The new album and the 2019 tour of Alejandro Sanz comes after the celebration of the 20 years of the album Más. Two decades that celebrated with the release of new material referring to what is today's best-selling record. the history in Spain and of a mythical concert on June 24 of last 2017 at the Vicente Calderón Stadium in Madrid.
The album has been recorded in the months of March and October 2018 in Miami, as well as collaborations such as the Prague Philharmonic Orchestra or the artist Camila Cabello, among others. Flamenco is present in his next songs but it is not so obvious, since he likes to mix styles.
In addition, this new tour will pass through several European capitals, Latin America and the United States and will last almost two years. In Spain, it will be divided into four concerts, one at the Benito Villamarín Stadium, in Seville, on June 1; another at the RCDE Stadium, in Barcelona, ​​on June 8; in the Wanda Metropolitano de Madrid on June 15; and at the Martínez Valero stadium in Elche on June 21. This tour has been received in such a way that the tickets for the concerts in Seville and Madrid were sold out in just 24 hours, while for those in Barcelona and Elche they already announce the "last tickets".
If you do not want to miss this emotional concert in the stadium, which is a follower and honorary partner, do not hesitate and book your stay with us. You can find better prices and discounts on our official website.
V.M.C.