Genetics and rare diseases Conference in Seville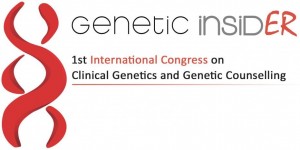 The clinical genetics and genetic counseling in rare diseases conference will be held in Seville on 16th and 17th April. It is the first International Congress of this area held in Spain, which is organized by the Mehuer Foundation and the College of pharmacists of Seville.
During these sessions, attendees will have the opportunity to meet and have access to various tools which help to interpret and communicate the causes and the cultural history of the disease, as well as the correct communication and treatment of the patient. In addition it is the perfect space to netwoorking with the most important people in this area.
The main topics include knowledge of the importance of early diagnosis of rare diseases for its better prognosis and treatment or the ethical implications of genetic counselling.
Genetic InsidER
With reference to the scientific programme, this Conference will feature European, Latin American and American professionals who will explain the various papers related to clinical genetics. All of them are aimed at researchers and professionals involved in the treatment and diagnosis of rare diseases.