International Congress Sevillanas to the World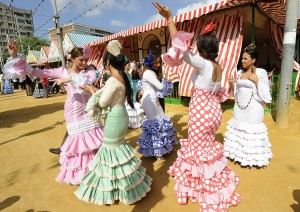 In this year 2013, and for the second time, will be held the Second International Congress "Sevillanas for the World". At the first congress held in April 2010, was achieved a success with over 3,000 visitors.
This important event primarily aims to disseminate and promote this type of music originating in Seville and known worldwide as the Sevillanas.Sevillanas Association for the World organizes the 5th, 6th and 7th of December 2013 this great event to bring together the expectations of more than two thousand people during the three days in which it takes place congress. Congress is divided into two parts,the professional: with lectures, debates, round tables, etc. where will analyze the current state of the Sevillanas, and other fun: which will host a series of performances of the leading figures of the Sevillanas. The space will be open Friday and Saturday from 12:00 to 21:00 and Sunday from 12:00 to 18:00 without interruption. If looking
hotel in Seville
, get a 10% discount when booking with us indicating this coupon code: SEVILLANAS 2013 -10%. * Offer not combinable with other promotions or discounts.