COTTM in China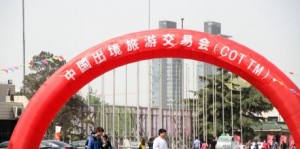 From 14 to 16 April 2015 will be held the COTTM in China, the international fair of outbound tourism from China more important in this sector, as the Chinese market is the fastest growing in our industry in recent times. In this fair a large number of professionals and tourism companies will meet: airlines, hotel chains, resorts, spas, golf resorts, cruise lines, tourist offices ...
Tourism Fair in China
Of course, Seville have booked its place in the COTTM 2015 to promote our city, presenting its tourist offer, and know the preferences and requirements of the Chinese turist. The COTTM will take place from 14 to 16 April 2015 at the fairgrounds China World Trade Center in Pekin (Beijing), where online meetings will be held, conferences, seminars, and presentations. A meeting which undoubtedly harvest each year more successful.