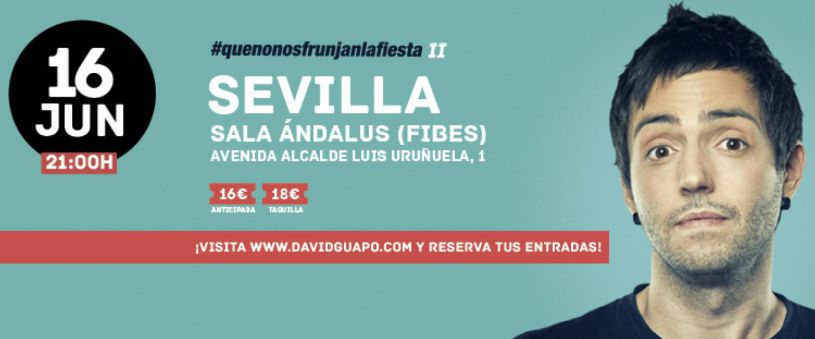 David Guapo in Seville
David Guapo was born on November 9, 1980 and is recognized as one of the best comedians in our country, he is also a very complete comedian, as he has shown acting in "Tu cara me suena", with his monologues or performing characters in Some successful films like "Lord give me patience" and "Bluntly".
Performance of David Guapo in FIBES
On Saturday June 16, we can enjoy the performance of David Guapo in the Al-Andalus auditorium, located in the Palace of Exhibitions and Congresses of Seville (FIBES).

The combination of acting, improvisation and music in the presentation of the second part of "#quenonosfrunjanlafiesta" will begin at 9:00 p.m. Tickets can be purchased for a price of € 16-20 on the FIBESTICKETS website or by going to the FIBES box office between 10:00 - 13:00
A.J.C.J.