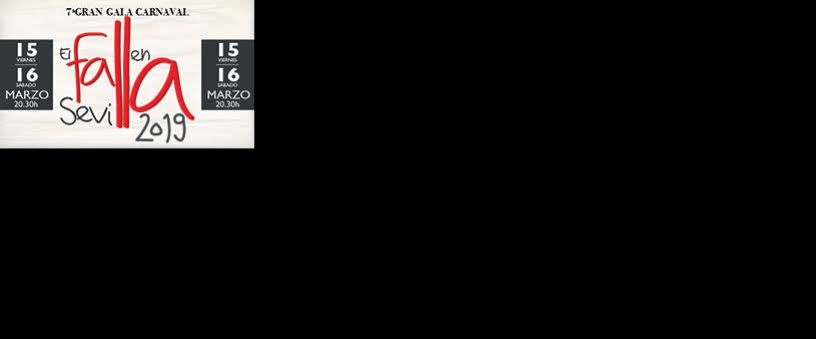 El Falla in Seville 2019
During the days 15 and 17 of March of 2019, the Fibes Auditorium of Seville, will host the seventh edition of the Great Gala of the Carnival of Cádiz.
The Carnival of Cádiz, thanks to the popularity and popularity of its carnival groups, is a unique festival in the world and comes to Seville to celebrate its V Carnival Gala in Cádiz.
This time on Fibes, the audience will enjoy a wide repertoire in which six groups of chirigotas and comparsas will announce the new repertoires of the most renowned authors and performers of the Cadiz Carnival.
The Falla in Seville 2019

This 2019, the event has a different organization after the extension of the number of quarters and semifinals.
Tickets are available at www.fibestickets.es or at the ticket office of the Conference and Exhibition Center from Monday to Friday from 10:00 a.m. to 1:00 p.m. and from Monday to Thursday from 3:00 p.m. to 5:00 p.m. , or if you wish you can also be purchased at La Teatral in C / Velázquez, 12
If you are a Carnival lover of Cádiz, do not hesitate to book your stay with us. Better prices and promotional codes on the web.
M.M.R