Flights between Seville and Turin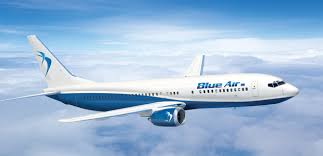 From June 2017, three flights will be established between Seville and Turin a week, thanks to an agreement between the Seville City Council, San Pablo airport and the Romanian airline Blue Air.
This agreement came after the participation of the Tourism Consortium of Seville at the International Congress Routes Europe, which brought together airport and airline managers from all over the world in Krakow.
Improving the air connectivity of Seville airport
From the Consortium, the City Council and the airport, strategies and measures are being drawn up jointly to improve the air connectivity of the Seville airport. That is why a technical working group called Connecting Seville with the world has been created, where also participate the Confederation of Entrepreneurs of Seville, Prodetur, Chamber of Commerce, Association of Hotels of Seville, Business Association of Seville and Province, Association of Travel Agencies of Seville, Association Sevillana of Tourist Companies, Destination Management Companies of Seville, Fibes, Seville Congress & Convention Bureau and Agencies of Spanish Events Associates.
The choice of Turin is undoubtedly not fortuitous, Italy is the third country to emit tourists to Seville, and occupies the second place in number of overnight stays.