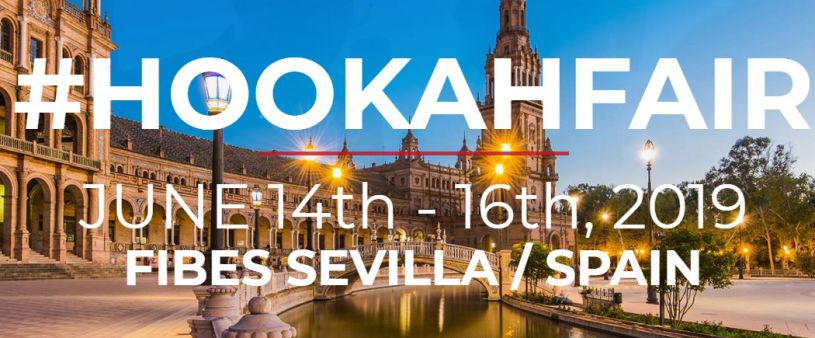 Hookah Fair in Seville 2019
The Hookah Fair in Seville will take place from June 14 to 16, 2019 at the Congresses and Exhibitions Center of Seville (FIBES).
Lovers of the world of shisha have a date not to be miss for three days in which they can enjoy various activities and exhibitions of products.
SEVILLA, HEADQUARTERS OF THE HOOKAH FAIR.
Thanks to the success of the past editions, Shisha Messe, the company organizing the event, has once again chosen the Andalusian capital as the venue for its next edition.
The choice has been based on three important factors such as climatology, the importance of Seville as the Spanish city most consuming these products, and the Palace of Congresses and Exhibitions which meets the perfect spatial conditions for the location of the fair that they attended last edition more than 25,000 visitors and brought together 250 companies from the national and international sector.
THE IDEAL PLACE TO CELEBRATE THE FAIR, FIBES.
The venue consists of two different areas: the covered area, where the fair will be accessed and where the leisure facilities will be, and the outdoor area where all the stands of the best-known brands will be and also a stage that will house musical events.
Products such as hookahs, ​​carbons and accessories may be purchased but the sale of tobacco is prohibited according to Spanish regulations.
Access is restricted to persons over 18 years of age (without exception) who have previously registered with the Hookah Smokers Club; since in the enclosure smoking is permitted as it is an open space.
Tickets can be purchased on the ShishaMesse website, at authorized points of sale or at the entrance to the fair itself. The entrance will cost 15 euros if it is for one day and 25 euros for both days.
Book your stay with us at Adriano Hotel Sevilla now. You will find the best prices and discounts on our website.
I.P.P.