I Cultural Festival of Asia in Seville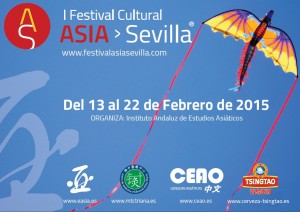 From 13 to 22 February will take place the first Cultural Festival of Asia in Seville, organised by the Andalusian Institute Asian, CEAO, Center for studies of East Asia, and MTC, Traditional medicine of China Centers of Seville.
10 days in which you can enjoy lectures, workshops, shows, gastronomy... most for free and that they will not leave anyone indifferent. From martial arts, origami, or even the famous tea ceremony  will be protagonists each day of the festival.
This festival will serve to publicize the Asian culture, coinciding with a special date, February 19th is celebrated the Chinese New Year's Eve and we will celebrate with them!
More information on the festival's website.
Enjoy culture!