International Flamenco Fashion Show in Seville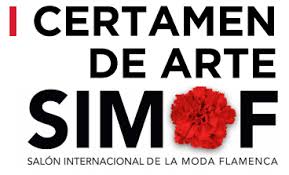 The XXIII International Flamenco Fashion Show will be held in Seville from 2 to 5 February 2017 in Fibes.
A year more Seville will host the flamenco fashion parade with some important news. In 2017 the site for holding this event changes, will take place in the new auditorium of Fibes. This enclosure is a more open and modern space than the previous one, which stands as both catwalks will be visually more striking.
Coming soon catwalk of Flamenco Fashion to Seville
We can also confirm that in this new edition of SIMOF will enjoy again the contest of inexperiences, which soon will know the bases.
No doubt this is the most important catwalk of Flamenco Fashion, where large firms and designers give us their collections to show them off in the Feria de Abril and many others.
As always this meeting will be organized by Fibes Sevilla and fashion company and communication Doble Erre. For more information, visit the web www.simof.es