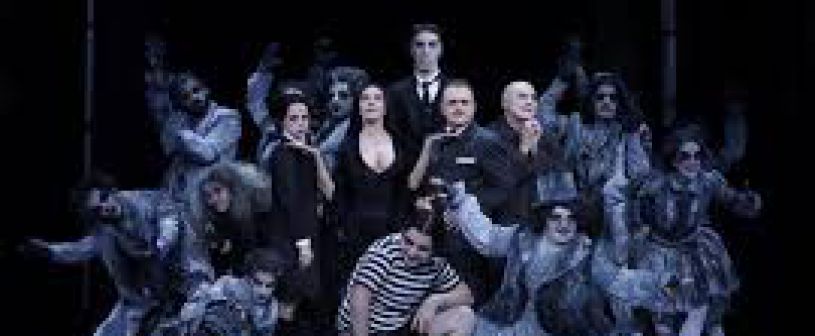 THE ADDAMS FAMILY, THE BROADWAY MUSICAL
The Addams family, The Broadway musical, at Cartuja Center from May 2 to 20, 2018
This musical, which has already become a classic of the screens, is formed by a large cast of 20 artists, including singers, actors, acrobats and dancers; all created by the illustrator Charles Addams
THE ADDAMS FAMILY, THE BROADWAY MUSICAL
The origins of the history of this musical are based on the libretto by Brickmann and Elice, whose music is the work of Andrew Lippa.
The Addams family is known for the adaptation that took place in television in 1964, making the leap to theater in 1991, from which numerous film adaptations have been made.
This show began its tour in Madrid (Teatro Calderón); subsequently Vigo (Teatro Afundación); Seville (Cartuja Center); Gijón (Teatro Jovenllanos); Valladolid (Teatro Calderón); Logroño (Bretón Theater) and, finally, Málaga (Teatro Cervantes)
The work of Theater is characterized by being the "Upside Down World", something so maddening and fascinating, characterized because the feelings of being sad make you happy, the senseless is the sensible, the imprudent is the prudent, the pain is joy and the Death and suffering are the stuff of what dreams are made of. The entire Addams family must face the only thing so terrible for them that it has managed to avoid for generations: the change
Enjoy this opportunity to live in situ this story that has captivated so many generations.
For this, do not hesitate to make your reservation with us and enjoy great discounts through our website.
A.A.G.