Torre de Don Fadrique in Seville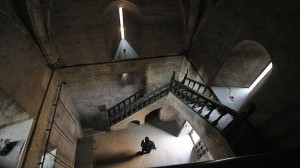 In February opens to the public the Torre de Don Fadrique in Seville, after a hard work of restoration.
The intention of the City Council of Seville is to organize guided visits to publicize the Tower and its surrounding views. In addition to arrange all kinds of shows related to the performing arts, where flamenco enjoy a starring role.
Opening soon the Torre de Don Fadrique
The Torre de Don Fadrique is located in the Convento de Santa Clara, named in honor of the Infante Don Fadrique, who ordered to build it.
According to legend, this tower was witnessed the forbidden love between the Infante Don Fadrique and Queen Juana, widow of King Fernando III and Don Fadrique' stepmother, love frowned upon by the people and the nobility that ended with the death sentence of the Infante .