Tosca by Puccini in Seville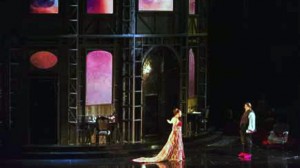 In 2015 we will enjoy Tosca by Puccini in Seville, which will take place at La Maestranza Theater on May 29, 1, 4, 7, 10 and 13 June. Tosca, based on a piece of Victorien Sardou, is an intense drama that mixes love, violence and death, in an atmosphere of political rebellion with scenes of real rawness. That is why Puccini warned the opportunity to transform into opera this great theatrical text.
Tosca at La Maestranza Theater
Since its first premiere in 1900 in Rome has not ceased to shock the public, garnering a huge success. The show will start at 20.30. The ticket prices will range from 44 to 108 euros, depending on the locations. You can purchase tickets online at GeneralTickets.com, at the theater box office, and by phone at 954 22 65 73.