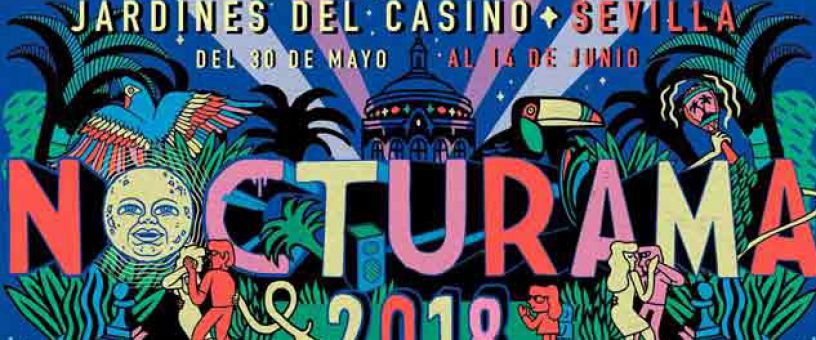 Mexican Institute of Sound in Nocturama 2018 Seville
Concert of the Mexican Institute of the Sound in the Gardens of the Casino of the Exhibition of Seville on Thursday, May 31, 2018
Mexican Institute of Sound in Nocturama 2018 Seville
This concert that takes place for the fourteenth time that takes place since 2005 will have the participation of various national and international groups. An act that also serves as a meeting for different generations, consecrated and emerging artists
It will be held from May 30 to June 14, with concerts at 9:30 p.m., although you can access the ambigú in the gardens from 8:30 p.m.
The main target marked for this event, is to add more public each year, so that entry for minors is free, this in turn allows families to come.
Nocturama is a project designed and produced by La Suite and arranged with the ICAS-Institute and the Arts of Seville
Regarding its programming, a cycle of three weeks has been made distributed in six days of programming with twelve concerts and six DJs:
- Wednesday May 30 will be Marina Gallardo + Bronquio and Music prepost.
- Thursday May 31 Instituto Mexicano del Sonido and Ion Din Anina.
- June 6 Belako and Lobo at your door.
- June 7 Carmen Boza, the Meister and Tali Carreto.
- Wednesday June 13 Peter Hook & The Light and Reyes Estrada.
- Thursday June 14 Christina Rosenvige, Ribverboy and Reyes Estrada.
Tickets for the Nocturama 2018 concerts are available through the Nocturama website.
A.A.G.