Mónica Naranjo returns to Seville in November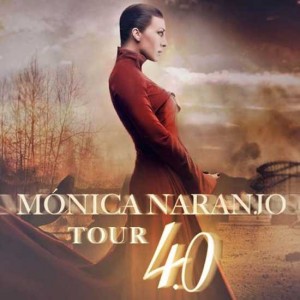 Mónica Naranjo returns to Seville in November. More specifically, the 1st of the next month, we will enjoy a new concert of her new album 4.0 in the Palace of Congresses and Exhibitions of the city (Fibes), as she did last June 28th.
This album has meant much to the singer, and she has made it when seh was just turned 40, and enters a stage of more mature professional life, if possible. The great singer, songwriter, record producer and TV presenter has an enviable career, since 1994 draw his first album. This has been the secret to actually be one of the most important voices of the Spanish music scene.
Mónica Naranjo and Seville
The concert will begin at 21:30 pm, but doors will be opened one hour before to make the entry and search of locations easier and bearable. As for prices, they can vary between 27.90 and 105.20 euros, depending on the location in the theater. Although undoubtedly, it will be a show worth it.