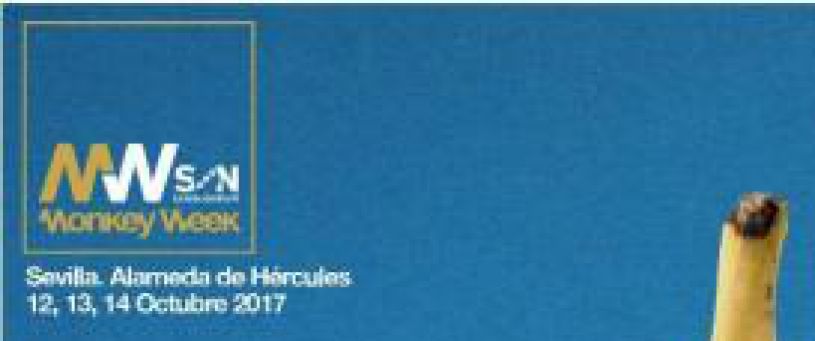 Monkey Week Sevilla 2017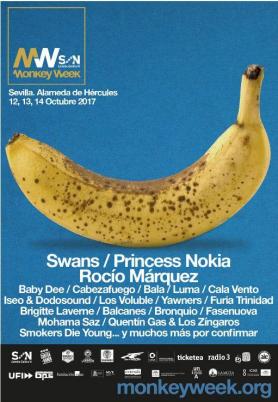 The independent music festival Monkey Week Sevilla 2017 will be held from 13 to 15 October at the Alameda de Hércules in Seville.
The Alameda de Hércules will become a festival, fair, forum and meeting place for artists, the press, public and professionals, where we will enjoy concerts, showcases and various activities.
Monkey Week in the Alameda de Hércules
Due to the growth of Monkey Week, the festival changed its location from the past 2016. Previously it was held in Puerto de Santa María (Cádiz), but it was decided that Seville was the best option to host Monkey Week, thanks to the greater presence of professionals and companies in the music sector, as well as having better communications and services.
There will be more than 100 concerts in different spaces of the Alameda de Hércules and surroundings. It is already confirmed the attendance of several artists such as Swans, Princess Nokia, Rocío Márquez, Baby Dee, Cabezafuego, Balcanes, Bronquio, Fasenuova, Furia Trinidad, Mohama Saz, Quentin Gas & Los Zíngaros and Smokers Die Young.
Monkey Week under the name of Monkey Week Son Estrella Galicia will also have the Monkey Market, which will be held in the Espacio Santa Clara and will be directed to the professional music sector.
The price of tickets will range between 22 and 65 euros, and you can buy it at www.ticketea.com
What are you waiting for? Do not miss the Monkey Week Son Estrella Galicia 2017, annual meeting of artists, public and professionals of urban and independent music.