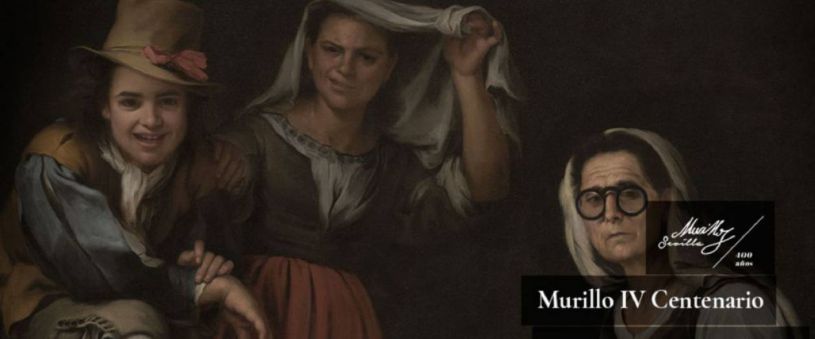 Murillo IV Centenary Exhibition in Seville
The Museum of Fine Arts of Seville inaugurates the first anthological exhibition dedicated to the Sevillian painter in his native city.
UNIQUE EXHIBITION
More than 55 paintings are exhibited, many of them from more than thirty important private and public institutions, both Spanish and foreign. For example, some borrowed paintings come from the National Gallery in London, the Prado Museum, the Louvre and the Frick Collection in New York.
The exhibition is grouped into nine thematic axes, where Murillo's mastery of religious painting, portraits and genre painting can be appreciated. You can also relate paintings from different eras and show their constant creative process.
The most outstanding exhibited works are: «The Virgin with the Child», from the Galleria Corsini; «The Holy Family (the two Trinities)», of the National Gallery; «Christ picking up his clothes», from the Krannert Art Museum of Illinois; «San Pedro», from the Galleria Nazionale de Parma; and "Four figures on a step", from the Kimbell Art Museum.
The objective of this exhibition, which commemorates the fourth centenary of his birth, is to banish the topic of painter of saints and immaculate, to show him as one of the great masters of painting. In addition, it is intended to show the author's ability to masterfully and excellently address genre painting, portraiture and religious painting. In fact, his paintings are more valued than that of important artists of his time, such as Velázquez and Zurbarán.
Schedule
The exhibition can be visited until March 17, 2018 at the Museum of Fine Arts in Seville. The schedule will be from Tuesday to Saturday from 9:00 am to 9:00 pm and on Sundays and holidays from 9:00 am to 3:00 pm.
Do not hesitate and come to see the best works of the famous painter in Seville. Book your stay with us on our official website, where you can find offers and promotional codes.
V.M.C