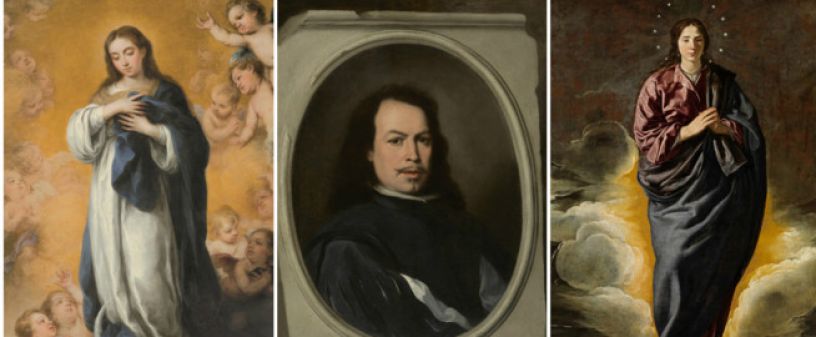 Murillo's Exhibition at the Cathedral of Seville
Do not hesitate! You are still in time to visit Murillo's exhibition at the Cathedral of Seville, La mirada de la Santidad, will be available until Saturday, December 8, 2018.
This exhibition, curated by Ana Isabel Gamero, is part of the program of activities held in commemoration of the fourth centenary of the birth of Murillo. If you want to visit it, it is very simple, since it is part of the cultural visit to the monument, and it would include different dependencies of the Cathedral such as the Trascoro, the Main Sacristy and the Chapter Hall.
La mirada de la Santidad of Murillo in the Cathedral of Seville
La mirada de la Santidad focuses on Murillo's relationship with the church, containing 16 paintings as well as documents from the Sevillian artist such as baptism, marriage and death certificates.
Among the works that we will find are San Leandro, The Baptism of Jesus, The Immaculate, The vision of San Antonio de Padua, and some circular canvases with the Sevillian saints. It will also show a great work of the seventeenth century, the Philippine Tapestry.
Visiting hours
The visiting hours would be: Monday from 11:00 to 15:30, Tuesday to Saturday from 11:00 to 17:00, and Sunday from 2:30 to 6:00. This schedule can be modified by the celebration of liturgical or cultural events.
The entrance fee would be 9 euros, for pensioners and students duly accredited 4 euros, and free for residents of the Archdiocese of Seville.
If you attend the Murillo's exhibition at the Cathedral of Seville, we inform you that you will find the best rates in accommodation on our official website.