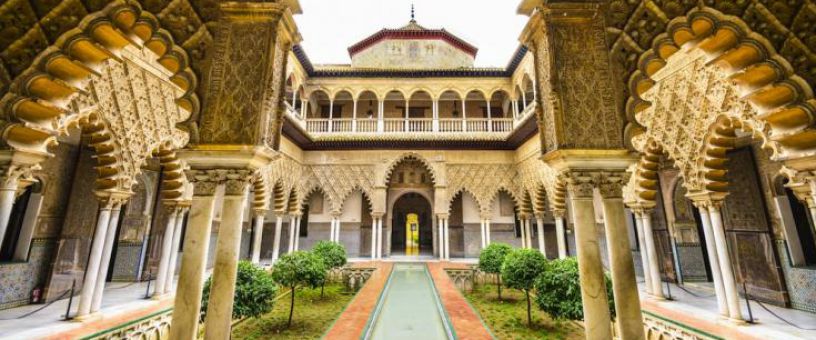 Nights in the gardens of the Real Alcázar de Sevilla
From the 27th of June to the 21st of September the Nights in the gardens of the Real Alcázar of Seville will take place. It is an event dedicated to music with 75 concerts of different styles: classical, old, flamenco and other music (jazz, blues, swing, etc.). The entrance has a price of € 6 with which you will have access to the gardens and to the concert. The schedule for the visit of the gardens is from 21:00 to 22:15 and at 22:30 the concert will begin.
The concerts will give prominence to the V Centennial of the First Tour of the World and the woman in the history of music.
You can find more information on the following page https://www.actidea.es/nochesalcazar2019/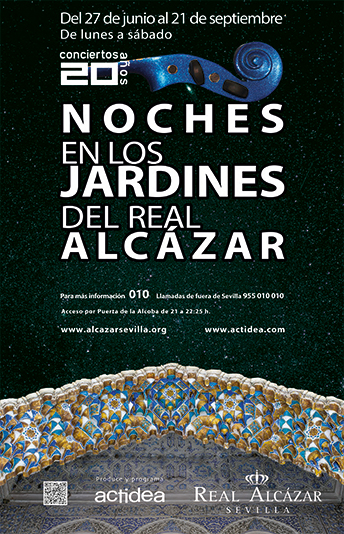 Real Alcázar of Seville
The Real Alcázar of Seville is a walled palace built in different historical stages. Thanks to the influence of various cultures, we can appreciate different styles in its architecture such as Muslim, Gothic, Renaissance, Baroque and Romantic.
Unesco declared it a World Heritage Site in 1987.
Being the residence of the Spanish Royal Family when you visit Seville, this monument becomes the oldest royal palace in Europe.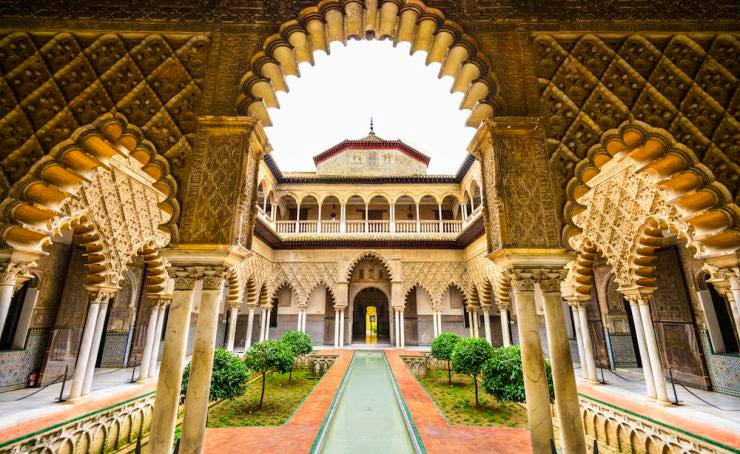 M.F.A