New flights to Seville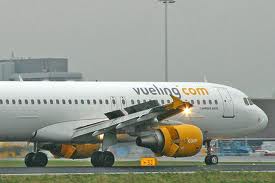 From next summer, the company Vueling will offer four new flights to Seville: San Pablo Airport will receive
 two nationals from Palma de Mallorca and Oviedo, and two international, from the French cities of Lyon and Nantes. With these new direct connections 
Vueling 
will be operating 14 routes to Seville Airport. Also, via Barcelona, 111 destinations will be connected with Sevilla.
The route Lyon - Sevilla will be operating on Tuesday and Saturday and the route Nantes - Seville, Wednesday and Saturday. The route Oviedo - Sevilla will be available on Tuesday, Thursday and Saturday and finally the route Palma de Mallorca - Sevilla will have four connections (Monday, Wednesday, Friday and Sunday). It is possible that the company can directly connect a German city with the capital of Andalusia, because nowadays, there is no flight from Germany to Seville with Vueling, and German tourism is very powerful in the city, but it is only one possibility still under study. Apart from the company Vueling, there are
well advanced
negotiations with Turkish Airlines to incorporate the route Istanbul - Seville, as well as with the British Airlines to connect London to Seville.
Find your
accommodation in Seville close to the airport
with the best prices.