Seville in the Top Ten of congress tourism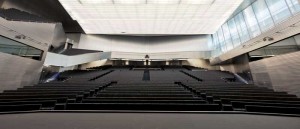 According to the European E-Tourism Barometer, Seville would be in the Top Ten of congress tourism, would only surpassed by big cities like London, Madrid, Amsterdam and Paris. London would be placed in first position, while Seville would be in tenth place.
Seville as a destination for congresses
With the celebration of the European Best Event Awards in our city, which attracted more than 300 professionals of the sector of events from different countries, highlighted the quality of our infrastructure, services and hotels as well as the ability to hold any kind event. One of the measures used for this outcome was the number of followers which every destination has on social networks between users and professionals in this sector. The city that stands out difference from the others, would be London, with nearly 900,000 followers. Seville with 149,000 followers, reportedly close to Brussels and Madrid. Other cities on the same line would be Vienna, Malta, Lisbon, Amsterdam, Paris and Val Thorens.