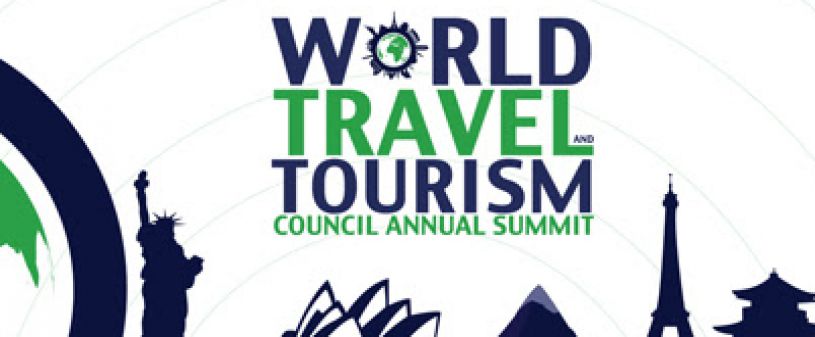 Seville will celebrate the World Travel and Tourism Council in 2019.
Seville will be the headquarters of the World Travel & Tourism Council that will celebrate its nineteenth edition in the Andalusian capital on 3 and 4 April 2019.
It was during the last celebration of the World Travel & Tourism Council that took place in Buenos Aires (Argentina) when the city of Seville was chosen to host the largest and most important event that brings together the leaders of the global travel industry and tourism.
During the ceremony were present the delegate of Urban Habitat, Culture and Tourism of the City of Seville, Antonio Muñoz, along with Susana Ibáñez, general secretary of Tourism of the Junta de Andalucía.
XIX WORLD TRAVEL AND TOURISM COUNCIL
Seville will host the Executive Board of the WTTC as well as its General Assembly and the annual awards granted by the organization. All this will be held at the Congresses and Exhibitions Center of Seville (FIBES).
The meeting will be formed by senior executives and directors of airlines, hotels, cruise ships, travel agencies, tour operators, vehicle rentals, distribution systems or technology firms.
The organization is in charge of the City Council of Seville in association with the Andalusian Tourist Board and Turespaña.
SEVILLA, WORLD CAPITAL OF TOURISM.
The travel sector in Spain enjoyed a very successful 2017 surpassing even the USA and becoming the second most visited country in the world.
To this we must add that Seville was chosen in 2018 as the best city to travel according to the 'Best in Travel' publication of the prestigious travel guide 'The Lonely Planet', that 'The New York Times' placed it in position 19 as an essential destination and that has obtained the 5th position in the list of the 15 best European destinations granted by the renowned 'Travel+Leisure' magazine and the 5th position in the list of the best trips for 2018 of the 'National Geographic' magazine. In turn, Plaza de España has been awarded by 'Travelers' Choice' for sites of tourist interest in 2018 as the second best place of interest in the world.
If we add to this, the celebration of the World Travel & Tourism Council in 2019, the celebration of the annual congress of the Association of British Travel Agencies (ABTA), having been chosen European capital of Space and host the next Goya Spanish Film Awards, we can say without doubt that Seville is one of the reference destinations for visitors from around the world and the best destination in the MICE segment of Spain according to the Iberian Association of Travel Managers.
The economic impact that the city will receive in all sectors due to these recognitions and events is incalculable in the long term and will undoubtedly mark a before and after for the international image of Seville.
I.P.P.