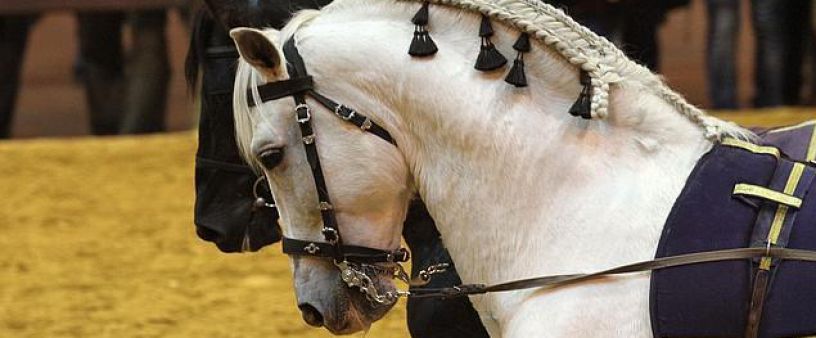 SICAB 2019
The International Horse Show (SICAB) will take place in Fibes from November 19 to 24, 2019.
Still do not know when SICAB 2019 is celebrated in Seville? The 29th edition of SICAB 2019 and the 5th Spanish Purebred Horse World Championship already has a date of celebration, will take place from November 19 to 24 at the Congress and Exhibition Center (FIBES). This information was released in Madrid at the International Tourism Fair (FITUR) in January.
In the presentation of the 29th edition of the International Horse Show, the important economic and tourist impact of this sector in our city was evident, and in addition to the consolidated Latin American market, the presence of European tourists is increasingly being detected.
Presentation of the SICAB 2019 poster in FITUR
Taking advantage of the occasion, in addition to announcing the dates of celebration of SICAB 2019, the poster for that event was presented, work by the Cádiz-born Juan Lucena Orellana entitled "Cobra de tres".
SICAB and Purebred Spanish Horse are great standards of the Spain Brand, not only for the prestige of breeding such genuine horses, but also for the wealth it brings to our country, being exported to more than 65 countries.
PPM.