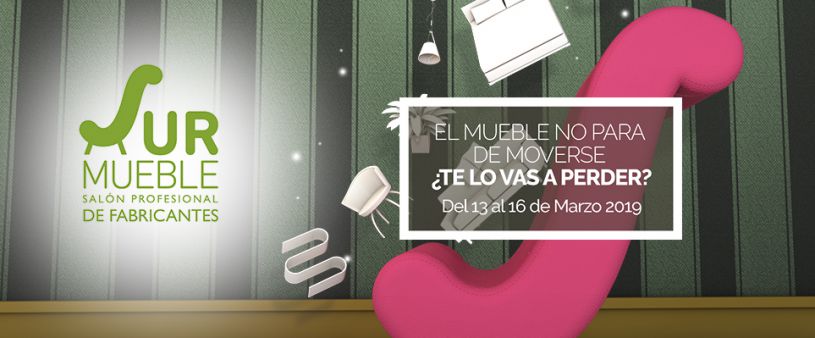 SURMUEBLE 2019
From March 13 to 16, 2019 will take place the second edition of the great Furniture Fair in the Palace of Congresses and Exhibitions of Seville (FIBES).
SURMUEBLE
It is a unique platform in which all the professionals and companies that make up the Andalusian furniture industry, will be able to exhibit their creations in what will undoubtedly become one of the main furniture showcases in the country. Surmueble maintains the essence of the former Furniture Fair, which has been based on a long history of more than two decades, to design a fully renovated room that evolves to adapt to the times and give a strong boost to the Andalusian furniture industry.
A space with a renovated design
Beyond offering a large space to know the latest trends in the sector, Surmueble is the business opportunity that all furniture and decoration professionals were waiting for. It is intended to relaunch with it the furniture sector of our region, housing the furniture and decoration sectors to showcase their products and novelties.
A large room furnished with innovative ideas that respond to the demands of the current market and in which each piece has been created by Andalusian manufacturers who have managed to win with their quality, art and talent to the national and international market. This event with a renewed design, aims to be the benchmark of the Andalusian Furniture and meet the needs of manufacturers, in addition to becoming the perfect showcase for small and large Andalusian firms in the sector.
Are you going to miss it? Book now with us, better prices and offers on our website.
V.M.C