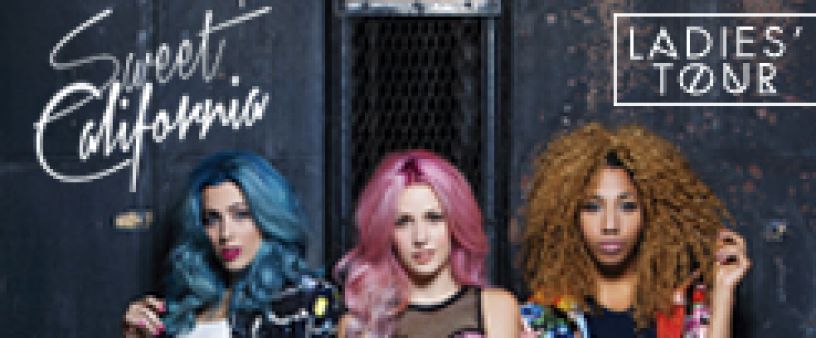 Sweet California. Ladies' Tour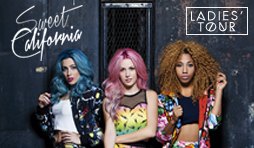 The next March 12, 2017 do not miss Sweet California. Ladies' Tour in concert at the Fibes Auditorium in Seville.
In this new tour Sweet California will present us its third album, also reviewing its great successes and offering us new choreographies, with which we will certainly not stop dancing.
Ladies' Tour arrives at Seville
After the departure of one of its components, Rocío Cabrera, and the recent addition of Tami Nsue, this trio of girls, along with Alba and Sonia, does not stop to reap success and offer the best music to its audience. Between its songs there is one dedicated to Rocío, tribute song in which they remember the moments shared with her before leaving the group.
There will be several Spanish cities that will visit in this new and first tour without Rocío, including Madrid and Seville.
The concert will begin on March 12 at 7:00 p.m. You can buy your ticket at www.fibestickets.es, at the Fibes ticket office from Monday to Thursday from 10:00 a.m. to 1:00 p.m. and from 3:00 p.m. to 5:00 p.m., and Friday from 10:00 a.m. to 1:00 p.m.; and in La Teatral in Velázquez street, 12. The price of the ticket will be from 29 to 43 euros.