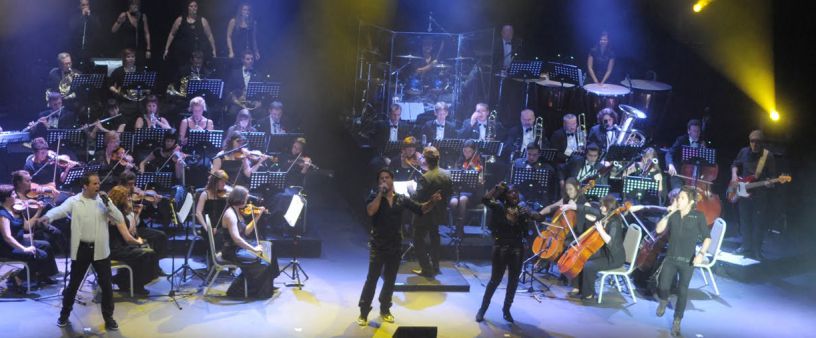 Symphonic Rhapsody Of Queen Seville 2018
Next January 20 and 21,2018 at the Exhibition and Congress Centre FIBES
After 6 tours in many cities of the country, the Symphonic Rhapsody of Queen returns with the KIND of MAGIC Tour.
This show blends rock and classical genre, Queen's best songs performed by the One World Symphonic Orchestra and Rock Band. They also accompany top international artists. All this ensures a show lasting more than 2 hours full of magic and unparalleled staging.
Symphonic Rhapsody Of Queen Seville 2018
Tickets for sale: https://www.fibestickets.es or ticket office in FIBES enclosure from Monday to Thursday from 10am - 1pm / 3pm - 5pm Friday from 10am - 1pm and in La Teatral C/ Velazquez, 12pm.
According to the producer Moon World,"at the forefront will be four top international voices, capable of not disappointing the most loyal followers, but exceeding their expectations by far. It is "a stunning live performance, an overwhelming mise-en-scene, a burst of sound, light and colour in a spectacle of more than two hours in which to discover or relive Queen's best creations, with a powerful fusion between pure rock and the classic genre", according to those responsible for the show.
Don't miss it! Booking in Hotel Adriano, better prices and discounts on our website.
P.R.C.