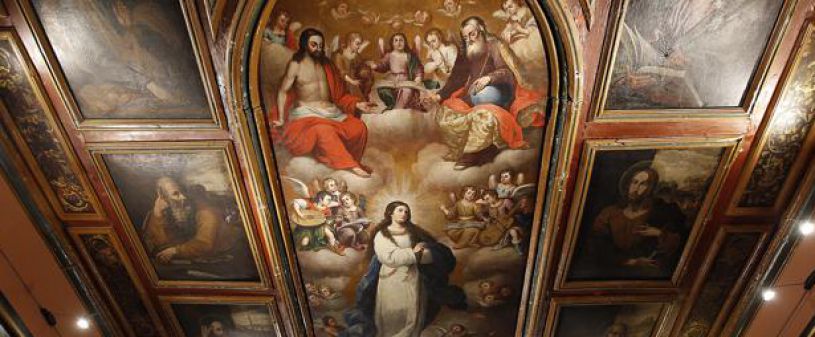 Visit the pinacotheca of the Archbishop's Palace in Seville.
The Archbishop's Palace in Seville, a monument declared Historic Artistic Monument since 1969, will open its doors to make known to the citizens the important heritage that holds the second most important pinacotheca in the capital, behind the Museum of Fine Arts. The first Immaculate of the Seville painter Bartolomé Esteban Murillo is located there.
Visits will be held on two Saturdays a month for four shifts of 30 people per day. This will be one of the various activities that the Church will develop in the city on the occasion of the celebration of the Year Murillo which this year marks the 400th anniversary of his birth.

Of the eight monthly shifts, one will be free and the remaining seven will cost six euros per visitor. Tickets can be purchased through the module that will be activated on the website of the Archdiocese where, when making the purchase, a reservation will be acquired, which must be exchanged for entry into the Diocesan Bookstore on the day of the visit, in good time. The first shift will be at 10.00 hours and the rest at 11.00, 12.00 and 13.00 hours.
For several months the stays included in the itinerary have been adapted to the requirements established for this type of visits, and the company Adarve will be in charge of illustrating the visitors during the visit. Visitors will meet in the central courtyard of the palace, once the entrance from the Diocesan Bookstore has been processed. From there they will climb to the first floor of the building by the main staircase, designed by Fray Manuel Ramos in the second half of the seventeenth century. The aforementioned drawing room, the gallery of bishops, the throne room, oratory, ante-auditorium and the office of the nuncio are the dependencies that may be visited. The calendar of visits will be available on the archdiocese's website in the near future.
P.R.C.
Please click here if you want to see more https://youtu.be/YEO4_lojLnA