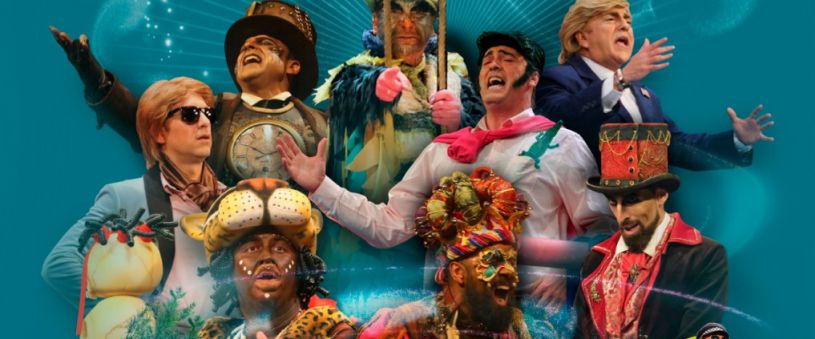 The biggest Carnival
On Friday, May 11, 2018, the show "The Greatest of Carnival" will be held at the Rocío Jurado Auditorium at 8:00 pm (opening of doors at 7:00 pm)
The biggest Carnival
As every year, it will count with the participation of the most important carnival groups that won a prize in the Falla Contest in Cádiz; therefore, this edition of the gala of participating groups in the Cadiz Carnival Contest Competition will feature the performances of four comparsas ("Tic-Tac, Tic-Tac" by Tino Tovar, "Los Mafiosos" by Juan Carlos Aragón, "El Perro Andalú" by Martínez Ares and "Los Prisioneros" by Ángel Subiela), three chirigotas ("Cai de Mi Arma, 7.20" by Juanlu Cascana, "Grupo de Guasa" by Selu and "No Tenemo el Congo pa Farolillo" by Vera Luque) and a quartet ("Equipo a Minúscula" by Morera). All this presented by the well-known quartet composer Javier Aguilera.
The price of advance tickets is between 25 euros and 50 euros VIP that can be purchased through various websites.
Do not hesitate to make the reservation with us and enjoy great discounts that are offered through our website.
A.A.G.