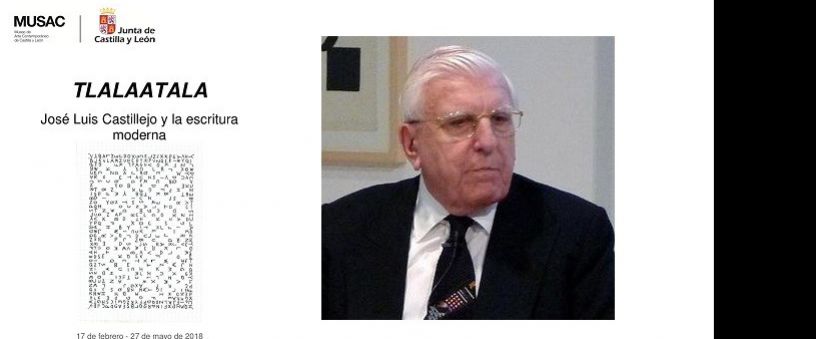 TLALAATALA Exhibition
José Luis Castillejo and modern writing at the Andalusian Center for Contemporary Art. Experimental or modernist writer. In his work we find lessons that teach us to appreciate modern art, or even painting. His writing is inimitable if we take into account its objectives, means and results as well as its reception. We can summarize its objectives in the human need of searching for the meaning of things. His medium was writing understood as an autonomous art capable of transcending reality through its consubstantial elements (the letter, the book, the ink, the sign ...). As a result he gave a new subject, becoming an exponent and being an example in creative writing.
TLALAATALA Exhibition
The exhibition is produced by: Centro Andaluz de Arte Contemporáneo (CAAC), Museum of Contemporary Art of Castilla y León (MUSAC) and Archivo Lafuente.
You can enjoy this art between 19/10/2018 and 13/01/2019, from 11:00 to 20:00 hours, at the Andalusian Center for Contemporary Art. Come and visit and get immersed in culture.