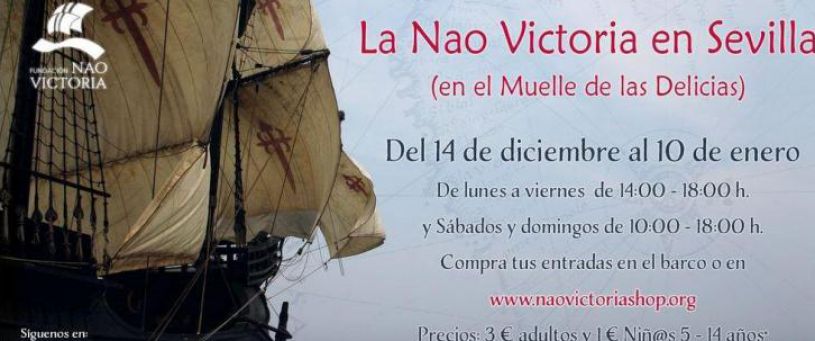 VICTORIA NAO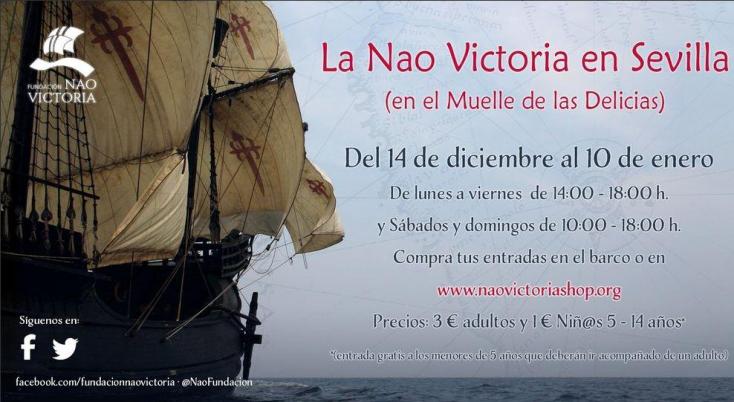 The ' Vessel Victory ', the ship that gave the first round-the-world trip in 1519 departed from Seville, destined to realize the major maritime exploit of all the times: the first round-the-world trip. During its voyage, it was in addition the first European ship that crossed the Pacific Ocean in all his extension and reached the islands The Philippines, which gave yhe beginning of a great commercial current that would join in an uninterrupted way Europe, America and Asia.
VICTORIA NAO, THE SHIP THAT GAVE THE FIRST ROUND-THE-WORLD TRIP
Now it returns to his place of origin, the Port of Seville. It will be able to be visited by the general public and also by Educational Centers, Associations and other groups. The schedules are the following ones:
- from 10:00 to 14:00 from Monday to Friday
- from 10:00 to 18:00 On Saturdays and Sundays.
From December 14, 2015 until January 10, 2016.
RME.