Direct flight from Seville to Brussels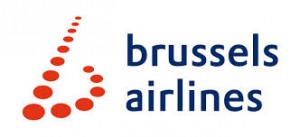 The new direct flight from Seville to Brussels will be operational next April. The Belgian company Brussels Airlines will operate the route Brussels-Seville with 3 frequencies per week, on Tuesdays, Thursdays and Saturdays, and possibly also, on Sundays, depending on demand and season. This new route aims to increase the number of visitors to Seville from Belgium, the countries of northern Europe, United Kingdom, Germany and destinations in the USA, thanks to connectivity with America. It's a great opportunity to offer once again our city because Seville has the infrastructure, climate and tourist attractions to attract and satisfy the tourists who choose our city as a destination.
Seville-Brussels nonstop
Connectivity between Seville and Belgium is not a novelty because there is a flight currently, that for the summer season, will operate 7 days a week. In this case, the destination is Charleroi, 55 kilometers away from the Belgian capital. The delegate of tourism, Gregorio Serrano explains with great optimism the benefits that this route will give to both cities because the flow of passengers in both directions can be an advantage between Andalusia and Belgium, as may be the boosting the economy in the tourism and cultural sector.