WordCamp Europe 2015 in Seville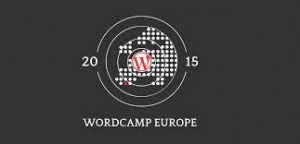 The site chosen for the WordCamp Europe 2015 is Seville and will take place on Friday 26 and Saturday 27 June (for conferences) and Sunday June 28th is the Day of Community. Keeping the original idea of ??organizing the event WordPress excellence in our continent in a different European city each year, WordCamp Europe will move in its edition 2015 Sevilla.
Platform WordPress
The event, dedicated to promoting, sharing and dissemination of knowledge and the spirit of community among users, developers and companies using the WordPress platform for their projects, promises to be a unique opportunity to learn from others and share knowledge opportunity, besides the incentive meet people and collaborate with each other. After two editions, held successfully in the cities of Leiden (Netherlands) and Sofia (Bulgaria), WordCamp Europe promises to again be an incredibly fun event for both visitors to the great Spanish community WordPress, according to the organization, adding that all the lectures given at the event will be in English, but simultaneous translation will be provided in Spanish, thanks to the fantastic local organizing team of Sevilla.