XII Congress of the ALEPH Association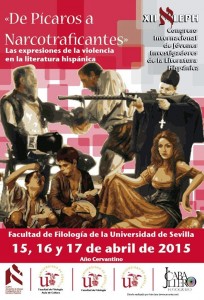 The Association of young researchers from Hispanic literature is composed by researchers not Doctors, dedicated to Spanish and Latin American literature and the relationship that exists between the two.
ALEPH began at the University of Valencia by the year 2002, acquiring an internationally shortly after its beginnings.
So far there have been nine international conferences in different locations (Valencia, Santiago de Compostela, Granada, Barcelona, Madrid, Lisbon, Manchester, Gerona and Cádiz) on which more information can be obtained.
XII Congress of the ALEPH Association will take place at the University of Seville (Spain), between days 15th, 16th and 17th April. The theme of this 12th Edition will be rogues to drug traffickers. Expressions of violence in Hispanic literature.